Bandhavgarh Jeep Safari Booking Call 9424973602, 7999824002
Bandhavgarh national park jeep safari booking is done in open jeep which can accommodate 6 persons, above 5 years of age are counted as one person for safari rides in Bandhavgarh. Jungle safari in Bandhavgarh is accompanied by guide and driver. Morning & Evening Safaris are booked for tourists.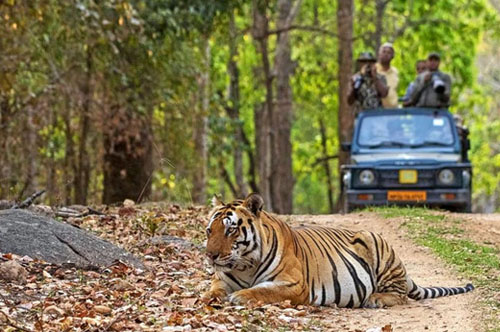 Bandhavgarh Safari Booking
There are 03 different zones at Bandhavgarh National Park for doing the Jeep Safari rides
1. Tala, 2. Magadhi, 3. Khitauli.
Limited Jeeps are permitted to enter the Bandhavgarh National Park in each shift. This has been done to avoid an overcrowding inside the national Park. Therefore, it is advisable to book safari rides in advance to avoid any chance of unavailability.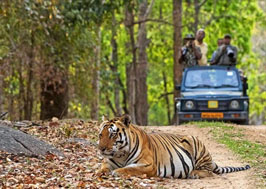 Bandhavgarh Safari Booking Agent
We provide safari booking for Bandhavgarh as best bandhavgarh safari booking agent with many packages and hotel/resort booking. For best zones booking you may contact us for your bandhavgarh jungle safari booking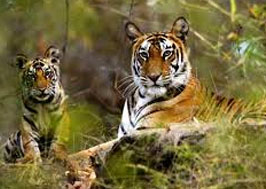 BandhavgarhSafari Cost
Vehicle charges & guide fee are the other expenses which are separate then entrance ticket. At Bandhavgarh National park in a single day jeep safari can be done 02 times. Cost for core and buffer zones are different. For more details of Bandhavgarh safari cost please call on Mobile No. 9424973602
Bandhavgarh Safari Cost
| | | | |
| --- | --- | --- | --- |
| Bandhavgarh Safari Booking –Mobile No. 9424973602 | Morning Safari | Evening Safari Time | Bandhavgarh Safari Cost |
| Core Zones | 06:00 - 11:00 | 14:30 - 17:30 | Rs.7500 per jeep |
| Buffer zones | 06:00 - 11:00 | 14:30 - 17:30 | Rs.6500 per jeep |
| Night Safari | -- | 07:00 - 10:00 PM | Rs.6500 per jeep |