Tour Bandhavgarh National Park - Call 9424973602, 7999824002
Bandhavgarh national park tour starts from 01st Oct to 30th June you can take any dates in between; all the cores zones are open in these dates. Rather than these dates only buffer zones jeep safari are open. Tour in Bandhavgarh by done by Jeep in which maximum 6 peoples can accommodate in one jeep.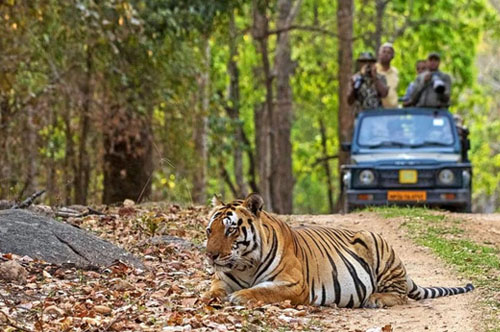 Budget Tour Bandhavgarh
We provide best and budget tour bandhavgarh packages along with jungle jeep safari booking in Bandhavgarh as limited Jeeps are permitted to enter theBandhavgarh National Park in each shift. Therefore, it is advisable to book safari rides in advance to avoid any chance of unavailability.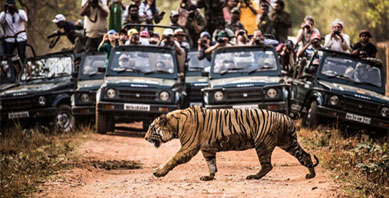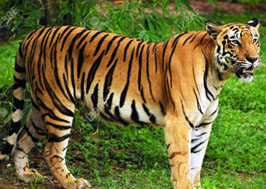 Bandhavgarh Safari Tour
We provide jungle jeep safari booking for Bandhavgarh as best bandhavgarh safari booking agent with many packages and hotel/resort booking. For bandhavgarh best zones booking you may contact us for your bandhavgarh safari tour.
Bandhavgarh Tour Package
We offer a complete tour package which includes Luxury Accommodation, Delicious food and well planned Jungle Jeep Safaris and Bandhavgarh Taxi Services. One of the Luxury but Economic Hotel in Bandhavgarh is GTV Resort. GTV Resort offers affordable Luxury Cottages with modern facilities in Bandhavgarh. We provide to explore adventure tour at Bandhavgarh Tiger Reserve, Madhya Pradesh in India.Mobile No. 094 2497 3602
Tour Bandhavgarh National Park
Safari Tour Bandhavgarh National Park

Bandhavgarh Best Zones

Bandhavgarh Safari Cost

No. of Person
(in a Jeep.)

Tala Zone
(Per Jeep)

Rs.7500

06

Magadhi Zone
(Per Jeep)

Rs.7500

06

Khitauli Zone
(Per Jeep)

Rs.7500

06

Buffer Zone
(Per Jeep)

Rs.6500

06

Night Jeep Safari
(Per Jeep)

Rs.6500

06